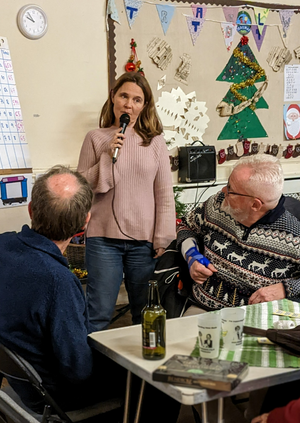 Festive Curry & Quiz
8th Dec 2023
7.00pm - 10.00pm
Greenwich Mean Time
at MDNP Liberal Democrats Hall
Add to Calendar
Event Details
Celebrate a successful year with the Lib Dems and toast to an even more successful 2024. 
Join us for our festive Curry & Quiz night at the Liberal Hall in Broadstone, 14 York Road, BH18 8ET on Friday, the 8th of December 2023 at 7pm.
There will be a delicious curry, a selection of desserts and a festive themed quiz. 
The quiz will be hosted by our parlimamentary candidate Vikki Slade.
We look forward to celebrating the start of the festive season with you.