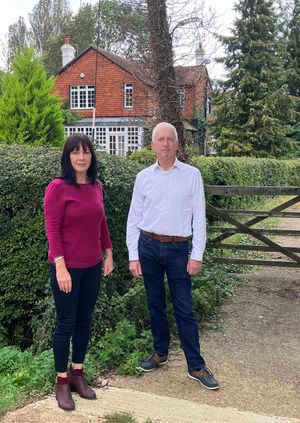 Focus delivery in Wing Ward, November 2023
14th - 30th Nov 2023
9.00am - 5.00pm
Greenwich Mean Time
Add to Calendar
Event Details
Peter Cooper and the Wing team are delivering their Autumn Focus leaflets to the Wing ward from November 11 until 30, 2023. Because of upcoming boundary changes, this now includes Bierton and the rapidly expanding suburb of Kingsbrook. The leaflet represents the launch of a one and a half year campaign to win two Bucks Unitary Council seats in 2025.
Peter and Lib Dem campaigner Helen Sunday are pictured above at the location of a local footpath under threat from landowners, one of many campaigns covered in the leaflet.
Collect leaflets from 11 Brewhouse Lane, Rowsham, Aylesbury HP22 4QT any time during the next 2 weeks or call Peter on 07860 258833.