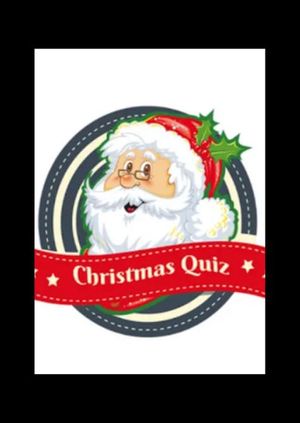 Annual Christmas Quiz
7th Dec 2023
7.00pm - 11.00pm
Coordinated Universal Time
Add to Calendar
Event Details
Thursday 7th Dec 2023 7pm - 11pm at Esher Rugby Club
Join a quiz team of eight from your Elmbridge Ward. If more or less than eight participants from a ward, we can create cross-ward teams. 
Tickets are £20 per person which includes a light meal. 
We look forward to ushering in the Christmas spirit with you in a jolly 'quizzy' atmosphere.