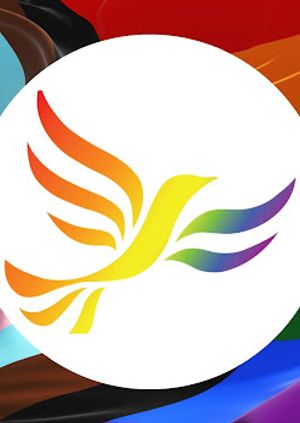 LGBT+ Lib Dems Online AGM & Winter Strategy Conference
19th Nov 2023
12.00pm - 5.00pm
Greenwich Mean Time
This is a live-stream event
Add to Calendar
Event Details
Join the LGBT+ Lib Dems for our 2023 AGM and Winter Strategy Conference. As a Member of LGBT+ Lib Dems, this is your opportunity to help us plan for 2024. 
AGENDA
12:00 - 13:30 AGM
13:30 - 14:00 Break for lunch
14:00 - 14:10 Opening of Winter Strategy Conference 
14:10 - 15:00 Liberal Democrat GE24 Manifesto Discussion
15:00 - 15:50 What Should Plus be doing in 2024?
16:00 - 16:45 Leadership Team Feedback and Q&A
16:45 - 17:00 LGBT+ Lib Dems Awards
17:00 Close
17:00 - 19:00 Virtual Pub Social
LGBT+ Lib Dem Awards
We are pleased to announce the introduction of the annual LGBT+ Lib Dems Awards. Nominations for the inaugural awards are now open HERE.
LGBTQ+ Local Impact Award: Awarded to a Member who has made a significant impact towards improving the lives of LGBTQ+ people in their area.

LGBTQ+ Councillor of the Year: Awarded to the LGBTQ+ Councillor or Candidate who has gone above and beyond to represent the Party and their Constituents.

Local LGBTQ+ Council Champion: Awarded to a Councillor, or Council Group at any level who has advanced LGBTQ+ rights.

Best Local LGBTQ+ Pride Event: Awarded to the Local Party who organised the best Lib Dem presence at their local LGBTQ+ Pride event.