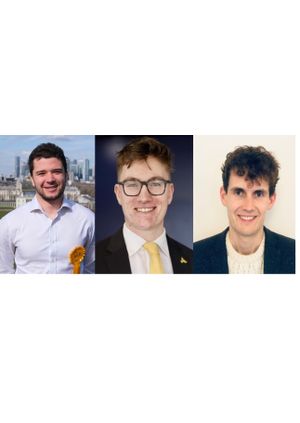 Greenwich LibDems AGM
21st Nov 2023
7.30pm - 9.00pm
Greenwich Mean Time
Add to Calendar
Event Details
The Greenwich LibDems  Annual General Meeting is on Tuesday 21st November 2023 at 19.30 at Mycenae House, 90 Mycenae Road, London SE3 7SE. 
We are delighted to have Ulysse Abbate and Chris Annous, our Prospective Parliamentary candidates and Josh Matthews our Greenwich & Lewisham Greater London Assembly candidate as our guest speakers. 
At the AGM you will be able to hear reports from your local party officers about our activity over the last year and our plans for the future.  Elections will be held for members of the Executive Committee.
Even if you don't plan on standing, do come to support us and cast your vote as to who will be running the local party over the next year. (Please note that only Members can vote – Supporters are still most welcome to attend). There will be an opportunity to socialise afterwards.
Please sign up here so that we can send you papers nearer the time.