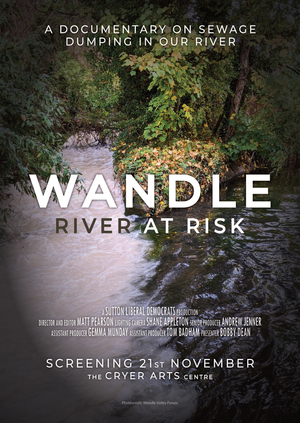 Screening of documentary: Wandle - River at Risk
21st Nov 2023
7.00pm - 9.00pm
Greenwich Mean Time
Add to Calendar
Event Details
The River Wandle is at the heart of the Carshalton & Wallington community. But sewage dumping and other issues have contributed to it recently losing its status as a 'good' quality river.
This short film highlights the history of the Wandle and the existential threats and challenges it faces.
All proceeds will be donated to charity.