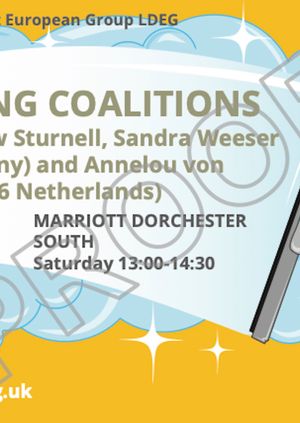 Building Coalition Government
23rd Sep 2023
1.00pm - 2.30pm
Greenwich Mean Time
at Bournemouth Highcliff Marriott Hotel
Add to Calendar
Event Details
Our European sister parties can probably tell us a thing or two about building coalition Governments.
Which lessons to follow and which to avoid? 
Come and find out from Sandra Weeser, FDP Germany, and Annelou van Egmont, D'66 Netherlands, together with Lord Andrew Stunnel about their experiences in what promises to be a lively, insightful and well-timed debate.