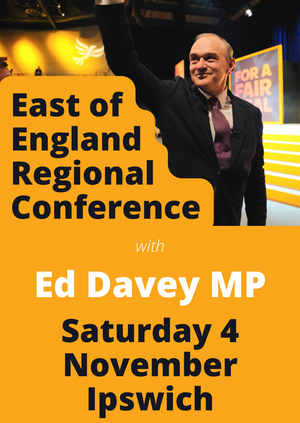 East of England Regional Conference 2023
4th Nov 2023
10.00am - 4.00pm
Greenwich Mean Time
Add to Calendar
Event Details
Join Ed Davey MP, Daisy Cooper MP, council leaders, councillors and other members for a day of discussion, debate, training and general election preparation.
The agenda includes a keynote speech from party leader Ed Davey, reports from parliamentarians and regional party officers, a general election presentation, training sessions and policy discussions.
More details at eastlibdems.org.uk/conference.