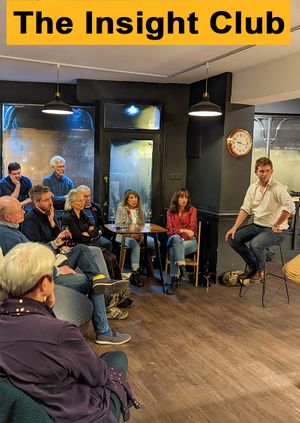 The Insight Club - Dec 1st. How will climate change affect geopolitics?
1st Dec 2023
8.00pm - 10.00pm
Greenwich Mean Time
Add to Calendar
Event Details
The last talk of season 3 of our small audience Friday night talks by experts in their fields, tackling the big questions that face us today. Q&A under Chatham House Rules.

£25 for a single ticket; £45 for a pair of tickets; glass of wine/soft drink included with each ticket. 

Talk start at 8pm (please arrive at 7.45pm) and event finishes at 10pm. 
December 1st - Dr. Hillary Briffa.  How will climate change affect geopolitics? Author; Academic on climate change and security. 
Where: 8a Chapel Place, Tunbridge Wells, TN1 1YQ
(If you would like to purchase over the phone please email  Gavin.Barrass@outlook.com with your telephone number and he will call you back).